Brian Gallant
Crowsnest Pass
Brian Gallant, owner of Sinister Sports, successfully applied for a Business Improvement Loan with Crowsnest Pass Community Futures to renovate the front of his building in Bellevue. Originally, Coupland's Meats and Groceries, more recently, the building was used as a rental shop and the front had fallen into disrepair. The goal was to bring it back to somewhat of its original look while keeping with the current structure.
The main changes were:
replace four damaged windows with white vinyl framed windows and white trims;
remove vinyl and metal siding mish-mash, and replace with white painted wood or Canexcel; this will replicate the flat front siding that was typical of the original construction instead of the bevelled vinyl that had later been installed;
refinish or change existing door and transom;
restore existing vent;
replace damaged fascia;
add parging to approximately 24" below the siding in order to protect from damage (someone tore up the siding with an ATV and blade this winter);
Paint the Couplands Grocery Store sign onto the siding; this was a part of the original building and will be done later.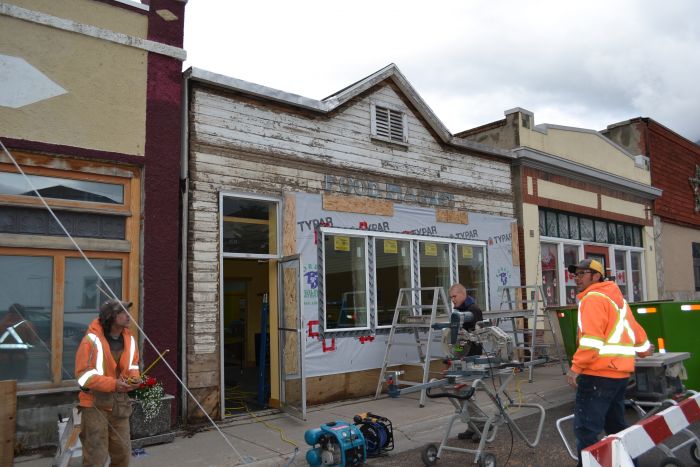 "The only limit to our realization of tomorrow will be our doubts of today." - Franklin D. Roosevelt